Attracting tourist with wild and pristine beauty, in this summer, let's go to Cham Island and join Cham Island Excursion – one of the beautiful and romantic beaches of Vietnam, has a glamorous beauty with white stretching sand beaches. This is a perfect place to combine a beach visit with a good walk.
From the very moment you get on the island, you will know that you made a right decision by booking a tour in a stunning destination. With Cham Island, you not only soak in the clear blue sea, the gentle white waves, but also enjoy the famous specialty here.
Cham Island Excursion – the unspoiled green island
​The first expression when you set foot on the island is crystal turquoise clear water and powdery sand beach under coconut shape. Cham Island has been not unspoiled by pollution. Perhaps the simplicity and beauty of nature with serene and gentle beaches is typical attraction of Cham Island.
In addition, the shores beside pristine forest are also planted coconut palms makes it more and more beautiful, gives you a sense of freshness. So that if you go to Cham Island, you not only be one with the sea, but also discover the cool green forest scene. It will offer you a feeling of pleasure.
Not just a great beach – here you will also enjoy the amazed and unique cuisine. The seafood here is especially fresh and delicious. Let try Vu Nang Snail, Dry Squid…if taking Cham Island excursion.
See more: ​cham island one day tour
Cham Island – The best choice for hot summer
​Whenever the summer is coming, everyone almost want to go to beach. If you love beach, there are no place perfect than Cham Island for you. Basking in the soft clean sand after soaking in the clear waters, thanks to the fine sand and calm waves is so interesting to
There are many activities for you beside swimming. If you like adventure, let join scuba diving to discovery the colorful coral reefs, or the fun games on the beach as though flying. Especially let try to join seatrek – underwater walking – a new great activity has been started in Cham Island.
See more: walking underwater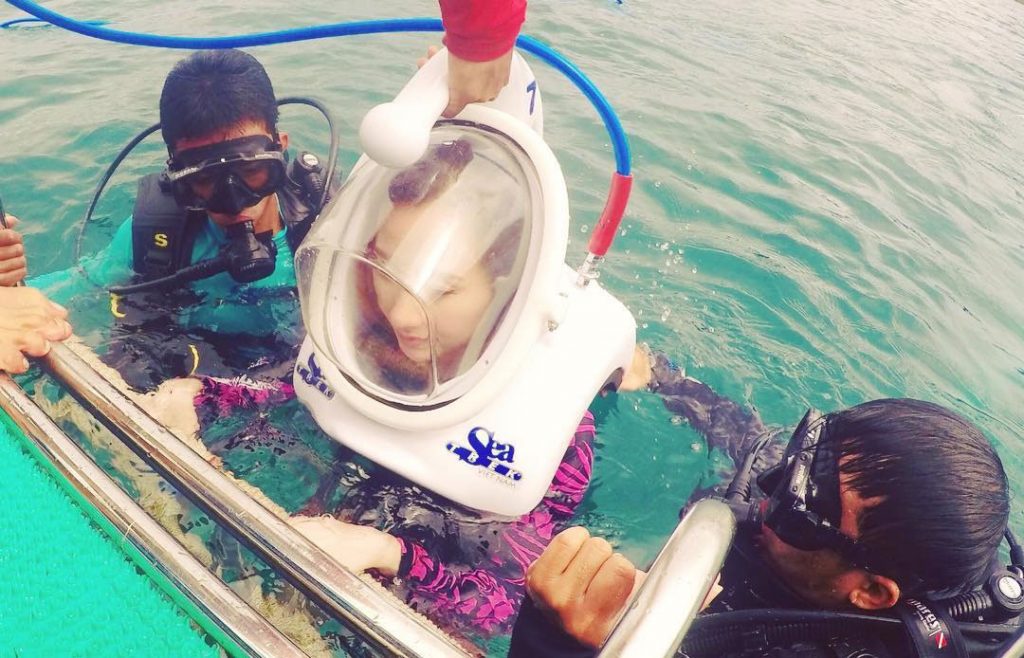 Not only has spectacular scenes thanks to the Creator of nature. Cham island is also a green island of environmental protection. The people and the local government also launch the environment protection campaigns to make the emvirontment more and more beautiful than ever. Thus Cham Island tourism is growing and there are more people going here.
See more: ​cham island snorkeling tour
Cham Island Excursion – best trip for spending your summer holiday!
0