Da Nang has developed very early and is well known to domestic and international tourists. Based on the natural advantages, it has modernity, longstanding culture and friendly, hospitable people. Therefore, Da Nang is considered as the most attractive beaches and the cleanest city. In addition, Da Nang has very good security services which make the visitors feel completely assured. If you do not know what to do, this article will continue to provide you top things to do in Danang.
1.Visit Son Tra peninsula – one of the attractive destinations in top things to do in Danang list
Son Tra is the convergence of many leading destinations in Da Nang, such as Linh Ung Bai But Pagoda- the largest and most beautiful pagoda in the city. Located about 10km northeast from the city center, Son Tra Peninsula is a green lung and an indispensable destination. If you find it too difficult to make a decision things to do in Da Nang, you just make a phone call for tour company. We suggest you some wonderful tour in Da Nang now:Explore Da Nang city tour- private one day tour 
2.Relax in Ba Na Hills
Located about 1,500m above sea level, Ba Na has enough four seasons. In particular, in one day, the mountain gives visitors the opportunity to feel the weather of spring, summer, autumn and winter. Seatrek also has a tour for Ba Na Hill in 1 day.
See more at: BANA HILLS AND DANANG CITY – PRIVATE TOUR

Bana Hill
3.Hiking in Ngu Hanh Son mountain.
Next, Ngu Hanh Son is a complex of 5 limestone mountains: Kim Son, Moc Son, Thuy Son, Hoa Son and Tho Son. Each mountain carries a unique, mysterious and unique beauty. There, visitors not only visit Tam Thai Pagoda, Linh Van cave but also learn about the Non Nuoc art village.
See more: Da Nang Private tour
6.Explore the Cham Island Tour.
Ocean walk service is a form of entertainment which helps tourists enjoy great moment, new experiences together with sightseeing the seabed with hundred species of coral and aquatic animals. Wearing Sea-Trek helmet, tourists can experience the feeling of walking undersea which has depth of 5-6 meters. Walking underwater tour is one of the top things to do in Danang.

Sea Trek in Cham Island
See more
Walking Underwater Tour
Discover the Ocean by Walking
7. Visit the handicraft and Tra Que vegetables village
If you love handicraft, Hoi An is the best place for you. The workshop brings together most traditional handicrafts of Hoi An and Quang Nam, such as weaving mats, weaving fabrics, pottery, lacquerware …Tourists can take part in the production process of the craft if you book this tour: HOI AN HANDICRAFT VILLAGES PRIVATE TOUR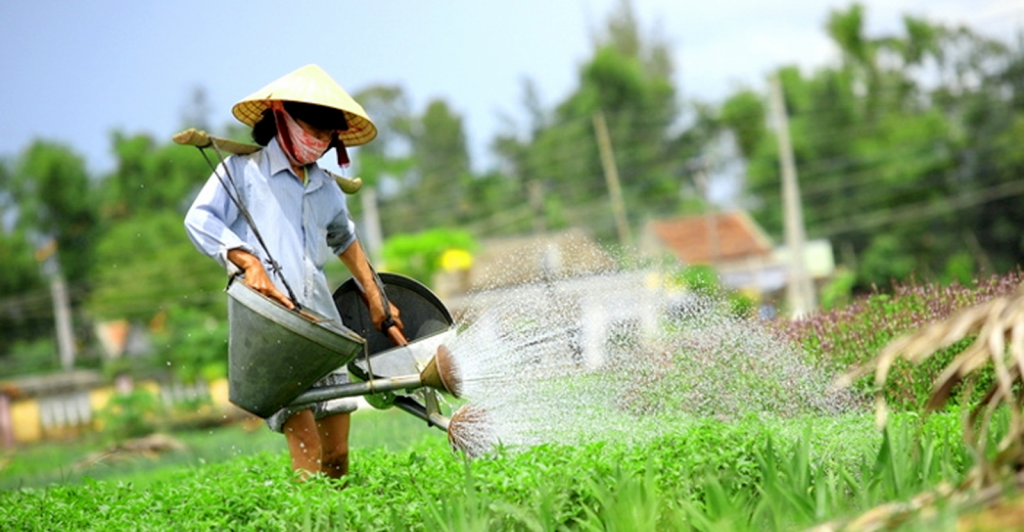 Tra Que village is also a famous destination in Hoi An. Here, the local farmers will teach you their cultivation methods, and how to protect developing vegetables from the insects. You will also join the farmers in gardening activities such as raking the ground, sowing, watering greens, transplanting, and tending greens. After working on the farm you can relax a traditional therapeutic foot bath with medicinal herbs. Your next adventure is to prepare lunch with a local family. You will learn how to make 'Tam Huu' spring roll and 'Banh Xeo' pancake, which you will then be able to enjoy along with other local Vietnamese delicacies. See more at: HOI AN ECO TOUR
8. Enjoy the street food in Hoi An
Pho Hoi chicken rice and Cao Lau are the best choices for street food in Hoi An. Chicken Rice Street with the onion, papaya, Tra Que aromatic vegetables, also a cup of soup mixed heart, liver, chicken add to eat which are more attractive.
Besides, you can have a chance to try a lot of cakes. The typical one is Banh Dap.  The way you eat Banh Dap is to smash the rice paper, hence the translation "smashing rice paper". Banh Dap is combined with two pieces of crispy rice paper and wet rice paper smashed on the table. It's meant to be eaten in pieces then dipped into a bowl of sweet fermented fish sauce and chili called Mam Nem. Banh Dap is often sold at roadside, alleys, or on a pair of small baskets to sell through the roads of the country or street corner.
Sweet corn soup – is a famous food in list of Hoi An food . It is a sweet and sticky dessert made with shaved kernels of corn sourced from the village and sweet glutinous rice. It can be enjoyed at warm, cold or at room temperature.
Find out some information at: Travel to Danang-what to do
0