Cham Island (Cu Lao Cham Island), one of most visited attractions in Hoi An, is well-known for long white beaches, turquoise waters, and delicious seafood. Cham Island is located in Tan Hiep, Hoi An, Quang Nam, about 15km from Cua Dai Beach. There are eight smaller islands in Cu Lao Cham Island, including Hon Lao, Hon Dai, Hon Mo, Hon Kho Me, Hon KHo Con, Hon La, Hon Tai, and Hon Ong. Hon Lao is the main island, the largest concentration of Cham Island population and the center of commercial and tourism activities in Cham Island. In addition to the history associated with the Silk Road, where the exchange of trades and stops of the East – West, Cham Island is also known as an island region with a very diverse ecosystem with a variety of rare seafood, and colorful coral reefs.
1. Many wild and beautiful beaches
Not only that, Cu Lao Cham Island became the ideal destination and attractive of many tourists because of the nature beauty. Beaches with long, fine white sand, blue water are the best things that Cham Island offers for its visitors. Coming to Cham Island, visitors will be able to admire and discover the unspoiled natural beauty of the following islands:
Bac Beach: The main features of Bac Beach are many natural caves and still retain the wild nature of the island.
Ong Beach: It's near Lang beach, next to the pier, there are many busy restaurants at noon, this is the most crowded beach.
Lang Beach: It is the fishing village, not the wharf, from here to the residential hamlet of the island. Visitors can also directly buy seafood at this village as soon as the boats of the residents have landed.
Lay Beach: Lay Beach is quiet and deserted because it has not been put into tourism.
Chong Beach: This is the main beach of Cham Island. Chong Beach has a fresh water bathroom and a dressing room for guests. There are 2 beautiful bungalows here with coconut shady on the porch, creating space for airy, cool, comfortable for visitors.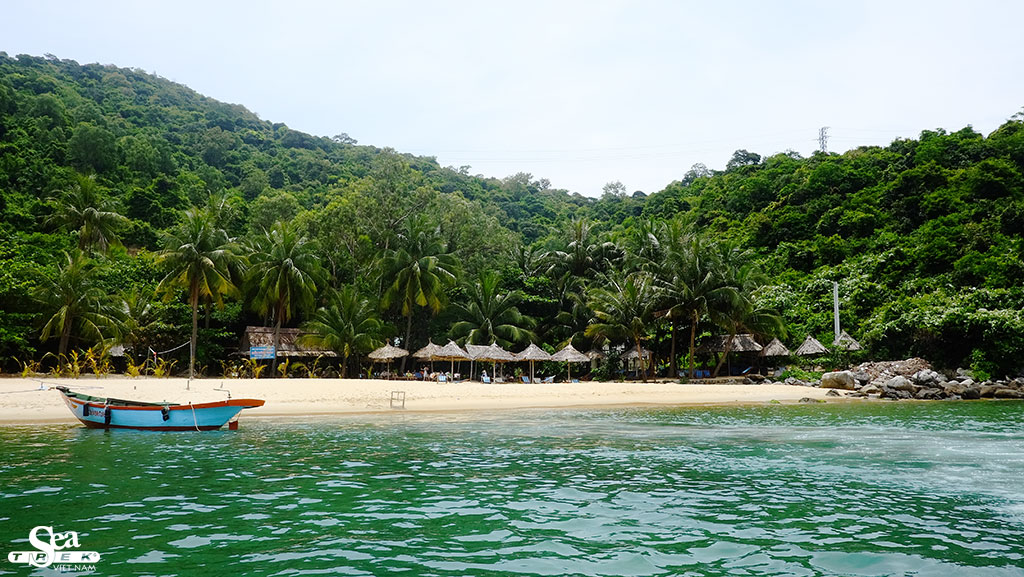 Bim Beach: A suitable place for young people to enjoy virtual life. The beaches that have bounced off the blue water of the sea will truly be a beautiful backdrop for your photos.
Huong Beach: Coming to Huong Beach, you should eat seafood because the seafood here is very fresh, the price is also cheap. This beach is very difficult to bathe because there are many boats anchored.  Instead, you can take pictures with the boat landing, a very characteristic symbol of coastal residents.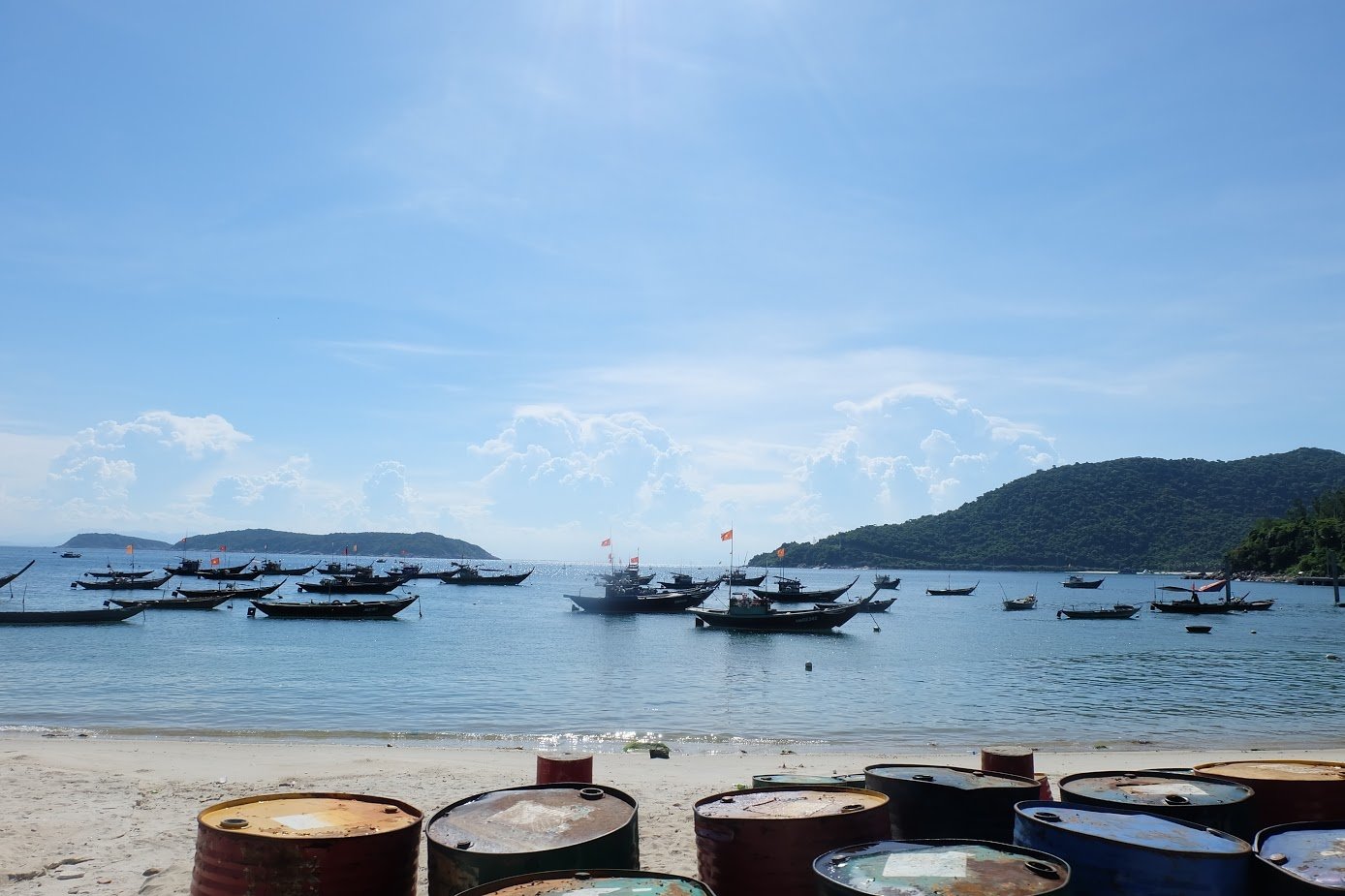 Beside these places, there are some other places to visit when visiting Cham Island…
There are many attractions in Cu Lao Cham Island. For example, Cham Island Museum is the place where the history, traditional customs and habits, as well as marine specialties are introduced. By dint of the good arrangement of artifacts, travelers can understand more about the culture of this land. Hai Trang Pagoda was built in 1758 at the mountain foot in the west of Hon Lao Island. Inside the pagoda, there is a red lacquer trimmed with gold parallel sentences, spectacular statue, and a big bell. The pagoda is the worshiping place of locals and merchants to wish a good journey.
2. What is the best time to visit Cham island?
It is not only Cham Island but with any other island, the most appropriate time is from March to August every year cause during the time, the weather is warm with beautiful sunlight, turquoise waters, and gentle waves. Other months of the year, it has many storms, boats are almost impossible to island, even islands can become isolated areas. At this point, it is very likely that visitors will be delayed schedule and cannot return because the wave is too large.
3. How to get to Cu Lao Cham Island
In Hoi An tours to Cham Island, tourists can approach there by canoe. The fare per person is 150,000 VND (about 7USD). It is easily to buy tickets at the wharf on Cua Dai Beach or travel agents in Hoi An. It takes about 20 minutes to travel from Hoi An to Cham Island. The canoe will operate from 8:00 to 10:00. Another day is getting there by boat. The ticket is about 30.000/pax, and 80,000/pax with a motorbike. It is suggested to come to Bach Dang Wharf at 7:00 or Cua Dai Wharf at 8:00 to buy tickets.
To enjoy the Cham Island in a perfect way, the most suitable vehicle is motorcycle. Travelers can stay at guest houses on the island. It costs 80,000 – 200,000 VND/day (4-10USD/day). In addition, travelers can get around the island by boat. It costs about 500,000 VND – 1,500,000 VND/turn. These boats also provide service of scuba diving.
4. What is the best tour to Cu Lao Cham Island
WALKING UNDERWATER TOUR
Fancy getting up close and personal with colourful sea creatures?  Vietnam looks set to become a leader in underwater walking tours after a second location opened this week at Cham Island. An underwater world of brilliant coral, colorful fish and sea creatures is waiting to be discovered. This is one of the most popular Cham Island one day tour for those who love challenge. The main purpose is to explore the oceans, hundred species of fish and colorful corals. The underwater tour is offered as part of a day trip. Participants have to wear a special helmet with an oxygen supply, and, after watching a guidance video, they follow the instructor to a depth of about 15 to 20 metres under the sea where they begin the fascinating walk along the ocean floor.
If you can walk and breath, you can SeaTrek.
You can click here for more details
CHAM ISLANDS SNORKELING DAY TOUR
Located 15 km east of Cua Dai Beach in Hoi An city, Cu Lao Cham features beautiful seascapes and landscapes and is made up of eight islets. It was recognised as a Unesco biosphere reserve in 2009 due to its strictly-preserved seabed eco-system, and it welcomes over 50,000 tourists every year. The Cham Islands are famous for blue sea, white sand, sunshine and stunning coral reefs. That's why Cham island snorkeling tour is the great tour to relax with sea. Tour is organized every day by SeaTrek Viet Nam.
BECOMING A FISHERMEN IN FISHING VILLAGE
There is plenty to see as the water around Cham Island is home to four species of tiger shrimp and 84 species of mollusk. The tour is advertised as being suitable for people who cannot swim or dive, and is designed to appeal to those who want to discover the ocean by fishing. You will be taken out to sea in the early morning and are shown how to throw nets, touch the fishing life by catching fish with the local fishermen's net,that will be an unforgettable experience on your trip to Vietnam
You can click here for more details
5. You should go by Speedboat and return by wooden boat
Try to feel on the canoe, you can fall heart when encountering the big waves and relieving relief when landing Cham Island. This is an interesting experience that you cannot forget. On the return journey, you should try to go by wooden ship to feel the hardships, isolated on the island's relatives and enjoy the calm beauty of the sea. You'll be amazed at how much the sea is made of blue as the boat moves from the island to the mainland!

6. Make a circle around the island by motorbike
If you go to Cham Island without going for a walk around the island then it will be a big mistake. Hire a motorcycle, take a ride and drop into the beauty here! But remember to ask the easiest way to rent a bike because the road here is hilly, steep and winding. Even if you are a silk rider, it is quite challenging for you.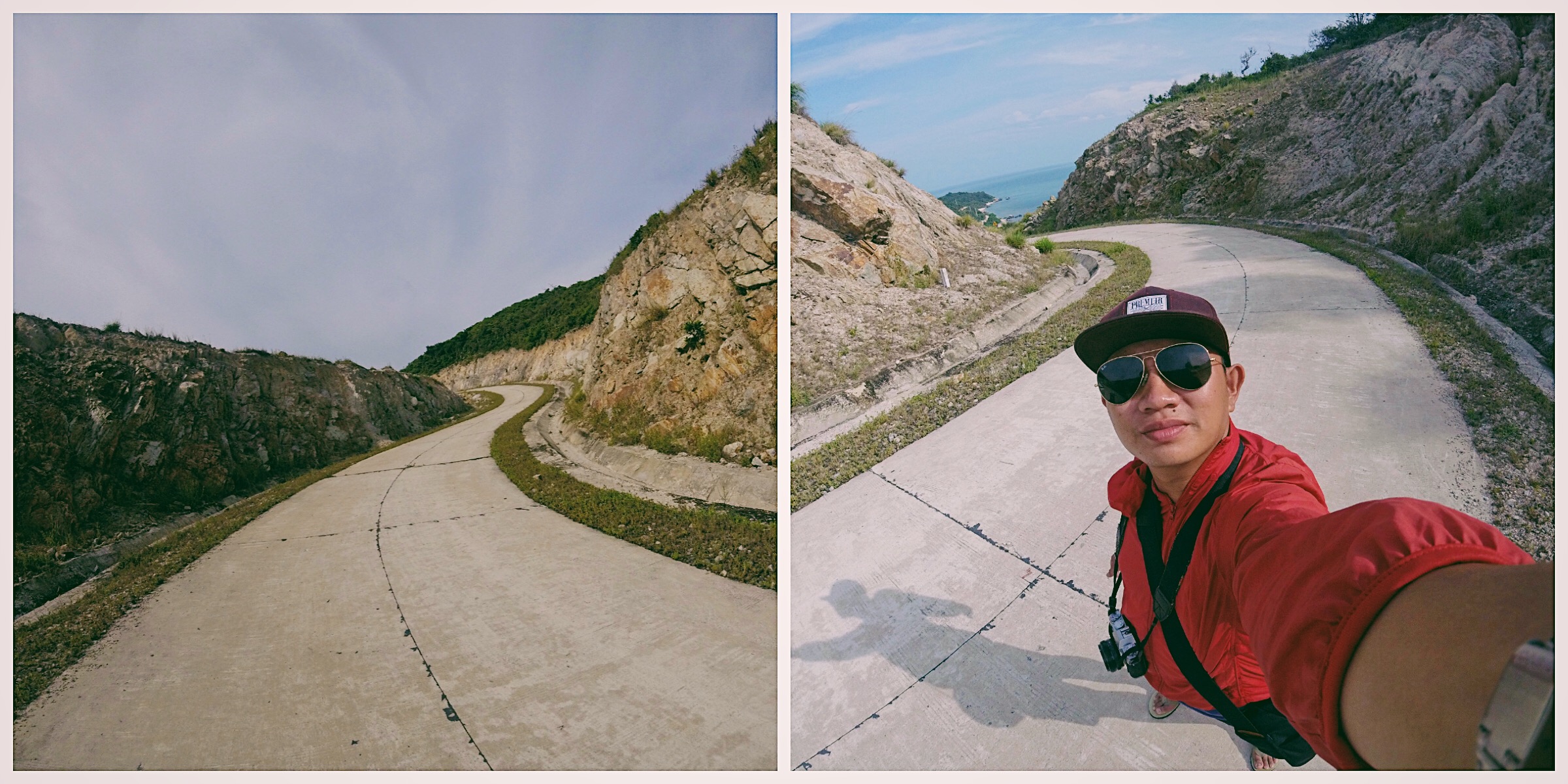 7. Sunset and sunrise on the island
Let watch the sunset and sunrise on the island with your partner. Your love or friendship will add affinity thanks to the beautiful moments together! You can also see the beautiful city of Da Nang sparkling with high buildings far away from the mountains here.
These above Cham island tips may help travelers have more options in discovering the beautiful island. If having two days visiting Cu Lao Cham, tourists can spend one day for visiting Cu Lao Cham Island Museum, Nest plantation, Ancient Well, Hai Tang Pagoda; and another day for Yen Island, Xom Cam, Bai Lang Beach, and come back Hoi An. Hope you guys have a wonderful time in Viet Nam with our suggestions. If you want to have more information, do not hesitate to read more articles in our blogs.
0